Halloween Safety Tips and Tricks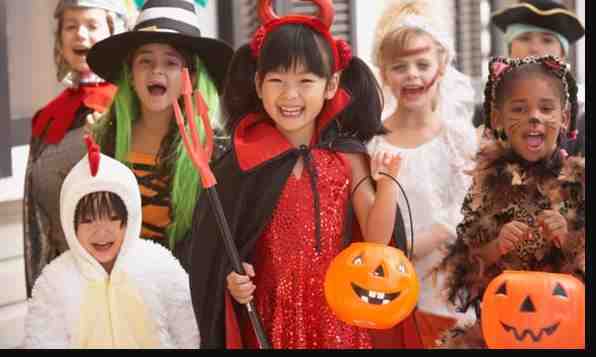 Stay Safe and Happy This Halloween
Whether you have a Ghost, Goblin, Witch, Princess, Super Hero, Skeleton, Actor, Robot or Cartoon Characters going out for Halloween, it can be fun, exciting, scary and very dangerous.
Here are some tips and tricks to make this Halloween safer and easier!
When dressing your children for Halloween make sure the costumes are light in colour and flame-retardant costumes that are flowing or long or have extra parts can be easily flammable especially when getting close to pumpkins that have candles in them or some path ways have candles.
Have your children wear makeup or special paint (do a test to make sure they are not allergic to the product) instead of masks which are hard to breathe in and hard to see.
Go with your children and carry a flashlight because some streets are dark and easier to see their way up paths. Only go to homes with porchlights on. Look both ways when crossing at a crosswalk or intersections. If the children are teenagers have them go in a group of 5 never have them go on their own.
Check the candy when the children are home, never allow them to eat them while trick or treating. Check the candy has not been tampered with and it is safe to eat and make sure the candy is properly wrapped and not having any dangerous aspects to them. If your children have allergies get rid of those candies that can give a reaction.
If you are a homeowner and are going to give out candy do not make your own to give away. Make sure your pathway is clear of debris and easily accessible to the trick or treaters. Have your path and porch area well lit and have a great time with the little ones. Do not invite anyone into your home.
This weekend there will be many Halloween parties leading to the night of Halloween. People dress up in costumes and there will be many people drinking. As a driver you must be vigilant and be more careful changing lanes, turning and stopping at lights or stop signs. Also take a taxi or Uber if you are going to drink. Do not Drink and Drive and drive safely!
Have a Safe and wonderful Halloween!
Comments