Year of the Earth Dog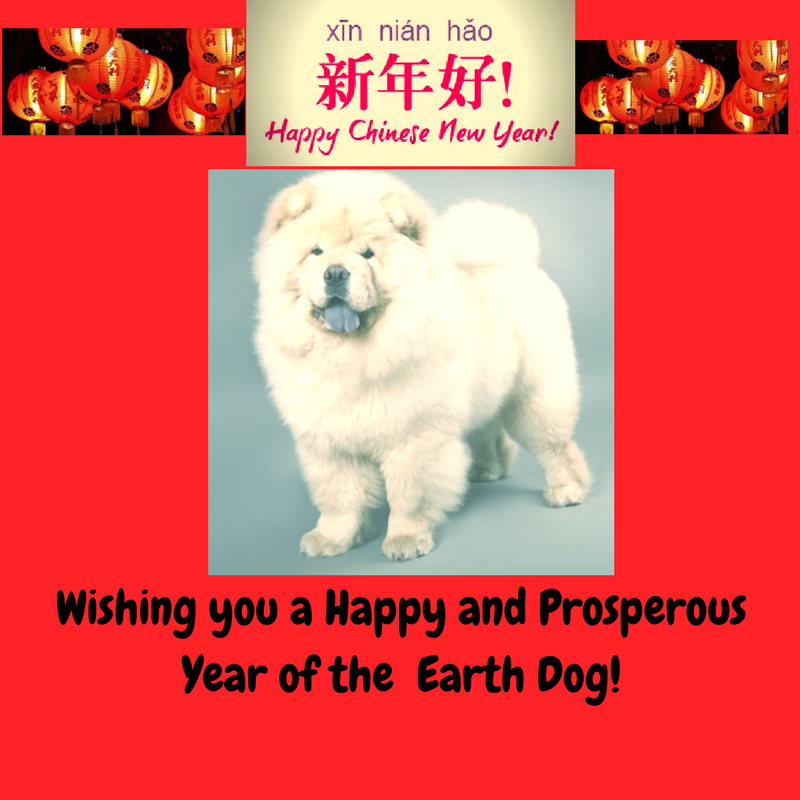 As we celebrate Valentine's Day today, we have a new moon and we also usher in the Year of the Earth Dog for Chinese New Year! The Earth Dog comes every 60 years! This year is the Autumn season which is highlighted.
The Dog is the 11th sign of the zodiac of 12 animal signs based on the lunar calendar. Dogs as pets are loyal, friendly, affectionate and kind. People born under this sign share these traits of being loyal, kind and friendly as well. People born in the year of the dog do sometimes have difficulty communicating, they are sometimes pessimistic when doubt sets in. Often, they may seem critical, stubborn and cold at times. They do lead good quiet lives and have positive outlooks.
Their lucky numbers are 3,4,9 unlucky numbers are 1,6,7
Lucky Colours are Red, Green, Purple
Unlucky Colours Blue, White, Gold
People born in these years are dogs (except those born in January or February – must check the year)
1922 1934 1946 1958 1970 1982 1994 2006 2018 - next birthday 2030
Comments